Sysco's Volunteer Challenge Feeds Kids Across Florida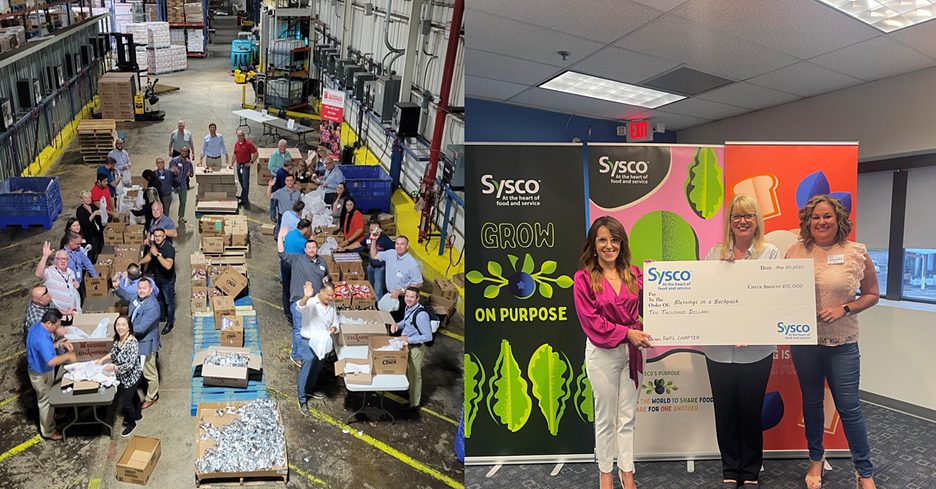 Sysco's North Florida Region logged 246 volunteer hours from site-wide events that were held with Blessings in a Backpack at all three locations — Jacksonville, Central Florida, and West Coast Florida. On May 20, all sales associates and support teams packed over 7,000 breakfast and lunch bags that will be distributed to school-aged children this summer.
They also donated $10,000 to each Blessings in a Backpack chapter across the North Florida region and a program in Savannah, Georgia, totaling $40,000 in donations.
Lauren Sweat, sales strategy and operations analyst in Central Florida, helped organize these events for the region. She says, "We loved serving our communities and couldn't be prouder of the impact we were able to make collectively. They [Blessings in a Backpack] said this was their largest packing event to date!"
The North Florida Region has taken Sysco's Volunteer Challenge to heart and made a lasting impact to ensure school-aged children in their communities don't go hungry over the summer.
North Florida Region President Will Fulghom said, "Addressing hunger and food insecurity is very important to us. We are thankful that we could support this ongoing issue at such a large scale and look forward to continuing these efforts with Blessings in a Backpack at future events."
This is a great example of living Sysco's Purpose while supporting our Global Good Goal to feed, serve and give back to our communities.